Unicorn Blocks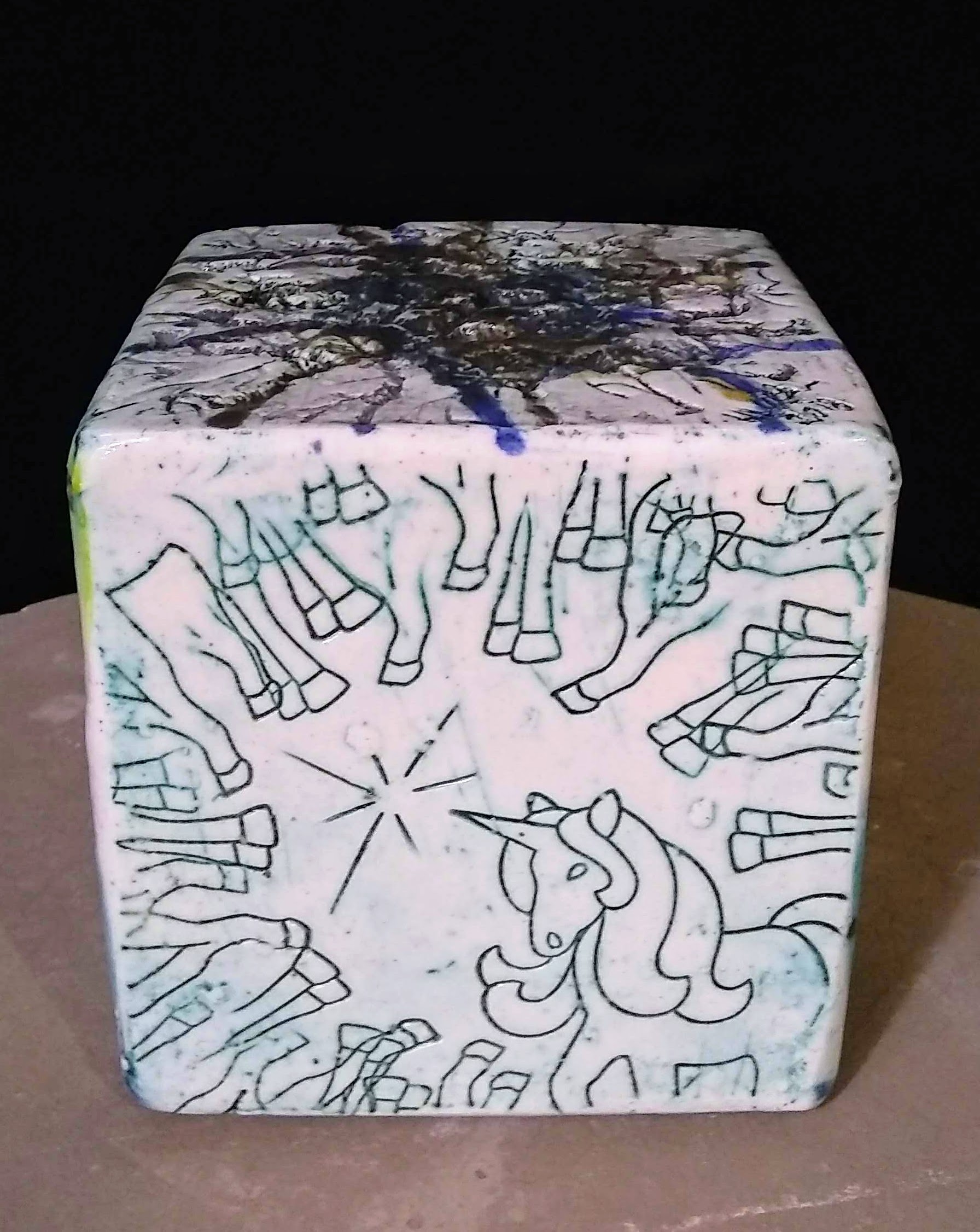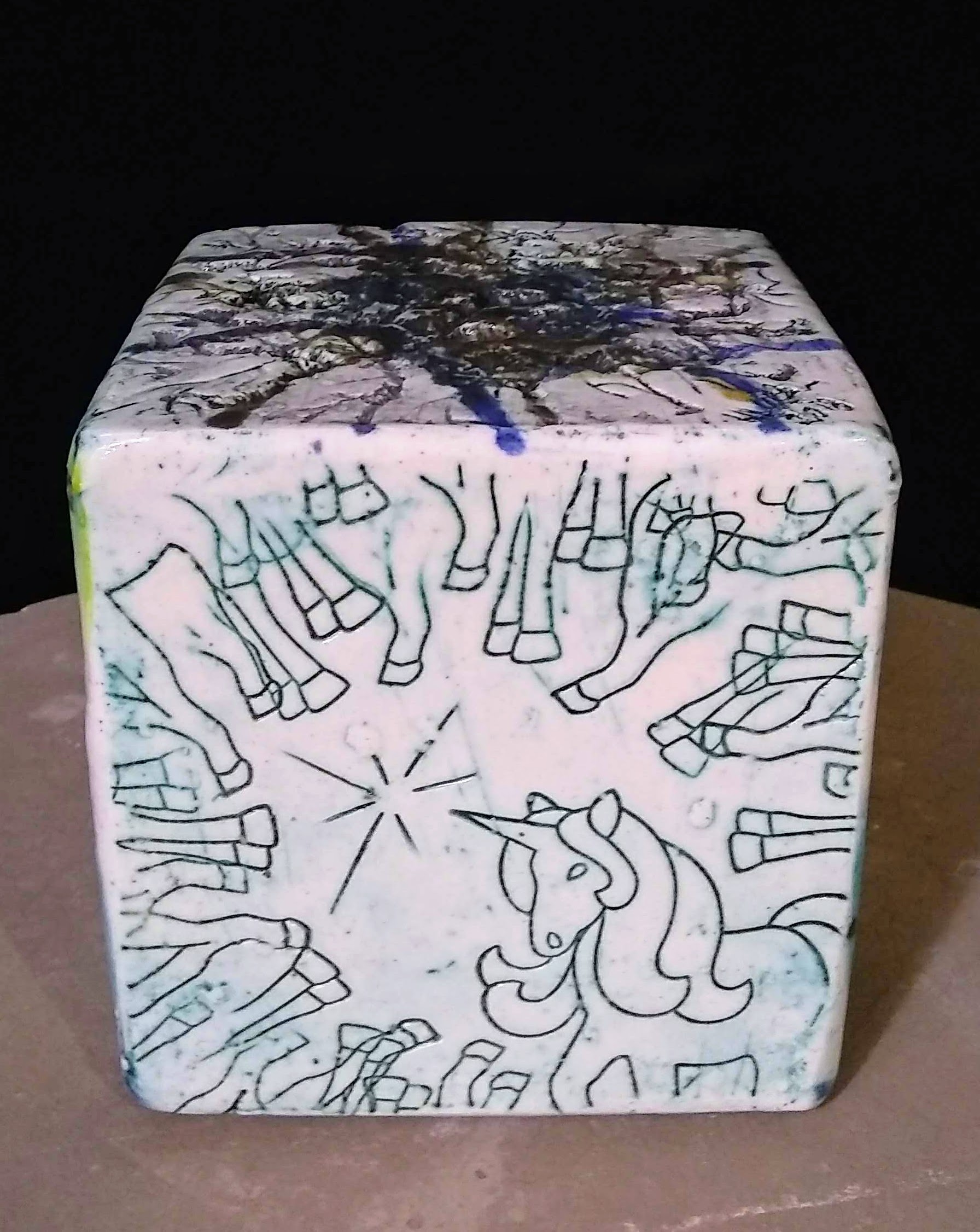 Unicorn Blocks
Taking off from the "Unicorn Box" series, I thought it would be fun to do some closed forms. Introducing the "Unicorn Block", hollow cubes of slab-built white earthenware clay, stamped and glazed in various ways.
This experimental series of 3 can be displayed alone, grouped, stacked or used as a pedestal block for other things… They needed to be made and so here they are!
Approx. 6" cube.
MARCH-APRIL 2019
Two of these blocks are accepted into a show, and will be unavailable until late April.