Fall turns into Spring, and here we are halfway through 2017. Obviously I am not much of a blogger. What is news-worthy and who am I to report anything?
The life-path of an artist is not a clear one, though at times I do have profound realizations about "What on Earth I'm Doing Here". I am sure other artists can resonate and be comforted by this sentiment, because it does happen.
Very early this year, as Spring was on the horizon, one of my best friends passed from this life. That, on top of everything, made me so sad that all I could want was gentle beauty from my world. What could I do? Then I found something: flowers. Winter turned into Spring.
I had already been at work on a series of vases, using colors and designs from my drums. Sometimes I take inspiration from the trees, but this time it was flowers that got me through and motivated the process. I'm delighted to now offer these vases, presented as I've envisioned them: full of the abundance of life.
If I had a current mission, it would be saving the world (myself) by enabling the beauty within it. With this series, I am sharing the joy of making a world worth being in. I hope they also bring that experience to you.
I do it because I love it. I want it to be this way. I'm happy if others like it, and in turn this ripples and flourishes. This is a lesson to practice, forever and ever.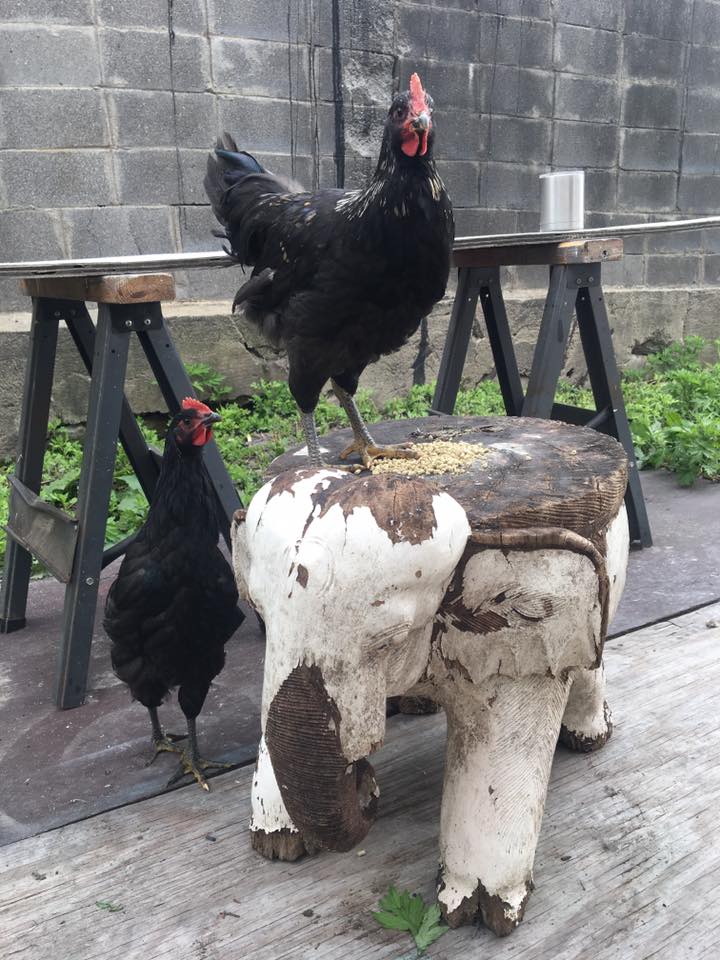 2 chickens wandered into our studio yard one day. Hi guys!
Stray chickens in the big city, ha!
The vases are available in my online store.
& ice cream bowls, mmm... coming soon!
Enjoy and thanks for visiting.